---

And Now The Reading Part Of The Test!

A BEGINNER'S GUIDE TO R/C FLYING

ANYONE CAN FLY R/C

UNDERSTANDING RADIO CONTROL SYSTEMS

WHAT KIND OF SERVO DO I NEED?

PROPELLER SAFETY...A TECHNICAL MUST READ!

INSTALL HINGE POINTS(Okay Scale Modelers, Here Ya GO!)

INCIDENCE (Wing, Stab, Rudder, Thrust and Square...)

LOOPS - ROLLS & INVERTED FLIGHT

BASIC AIR COMBAT MANEUVERS

WILL YOU TEACH ME TO FLY? An Open Letter...
---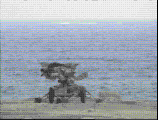 Send Us An E-Missile!